Welcome on Via degli Dei
The "Via degli Dei", defined by some as the Italian Camino de Santiago, is a set of paths, roads, mule tracks along the approximately 130km that connect Bologna with Florence. Crossing the Tuscan-Emilian Apennines, it sometimes runs alongside the remains of the Flaminia Militare and links interesting sites, churches and abbeys.
In recent years it has become one of the most popular paths in Italy thanks to its route of rare beauty and ancient origins. Part of the route dates back to the Etruscan and Roman periods, times when the Via degli Dei was already being travelled and for once we are not talking about a pilgrimage, but about a true millenary route.
We are on the fourth stage of the itinerary
As with all paths, the route has to be covered in stages and right in the middle of one of these you will find our BnB, which overlooks the route and precisely at the end of the fourth stage (following the itinerary on the official website of the Via degli Dei) which links the Passo della Futa to San Piero a Sieve.

Our BnB Walk and Race is directly on the Via degli Dei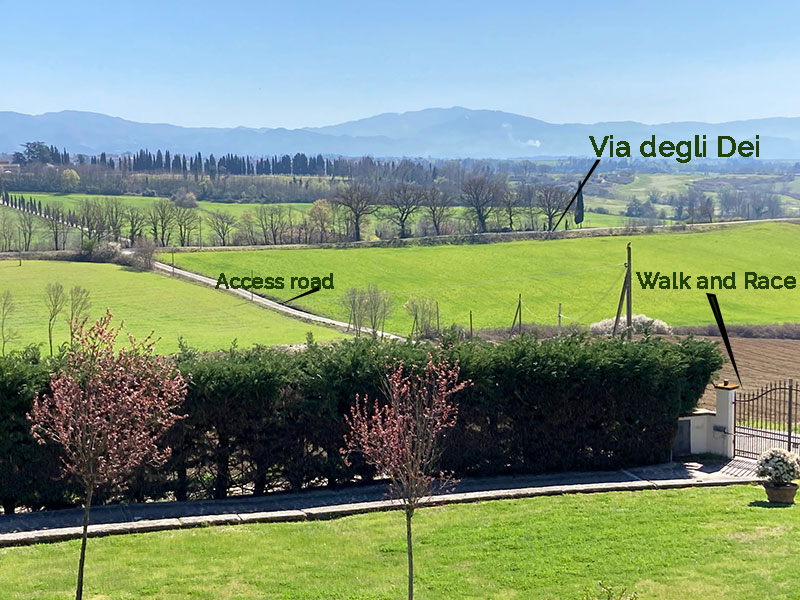 Visit the official Via degli Dei website here and discover the many possibilities offered by this pilgrimage route.